Spring is coming and with it, the wedding season. How to find the perfect size wedding dress? Many curvy women dread this research for fear of finding nothing that goes to them. For the moment remains pure happiness, we asked our readers to share their experience and advice to all those planning their wedding!
Where a large wedding dress? There are many solutions: the marriage of traditional shops, but also more and more sites that offer wedding dresses for fat woman. Should we be wary of some unflattering cuts? Are there any tricks to remember to enjoy its day? Our readers have agreed to answer our questions, discover their stories!
Find The Perfect Size Large Wedding Dress For You With Tips From Our Readers
 # 1 Choose a Large Wedding Dress: Your Experience
Bianca: I tried a whole "skirt / bustier" but because of my chest and my imposing any soft underbelly, bustier did not put me in value: it  tends to "drag" down, whales twist. The day of the try, it is not seen, but I've seen lots of strapless round married to much hassle and really uncomfortable (-I am a photographer so I used to see this kind of things). in short for me bustier is absolutely to be avoided for reasons of comfort throughout this long and important day.
I chose a dress and we changed the straps over the shoulders "American col" (backless, strapless connected in the neck). It has my ample bosom in value, while sober.  For me the bottom of the dress must follow the curves of hips being close to the body, skirts too "puffy" we grow unnecessarily.
For substances, avoid cheap organza that are often too bright! (Not good for the figure and photos)
Emmanuelle: For materials, I always loved the tulle but as it tends to "give volume", I told myself that I had enough to spare. We left on organza, which has the same effect as tulle, volume and less. Also out of the question for me to choose a white dress simple, I like a minimum of originality. A dress form "sheath" would not have agreed either, useless to put my ass in value, they do so willingly all alone. And finally, I did not want either of lace I found that it was too "granny".
# 2 Where to Buy Large Size Wedding Dress?
Bianca: I went to Morelle Marriage in Valenciennes, "multibrand" shop for budgets or very large nor too low… There's all kinds of wedding dresses at every price. The shop has been paying all the editing costs.
Emmanuelle: I made an appointment in two boutiques in Strasbourg. I specified the phone that I was wearing a size 50-52, unfortunately the two shops have not welcomed me in the same way… I was very badly received in the first: she had not even a corset to my waist, and his greatest dress was a size 46. the saleswoman me spend a dress that did not please me at all, by tying it with a sheet and safety pins in the back: Can not know what it really looked. And then I met a great team at Tiffany Bride! The girls were pleasant, smiling. Dresses and corsets existed  in lots of different sizes and models. They were not trying me sell a dress based on price, but based on what was to me  and if something bothered them, they would tell me. Finally, I found my dress, the dress home Tiffany Wedding collection Agnes 2009-2010. with quite thick straps to hold my generous bust, thelace bustier whole (which has already said it was "grandma"?) and  small beads. I did three fittings, and the shop took care of all edits.
# 3 What Underwear to Wear under Her Wedding Dress?
Bianca: I opted for the corset, so sexy! I found mine in Soutifaction (Our site) * I am very happy and I highly recommend it!
Emmanuelle: For lingerie, given my ample bosom, I chose a corset rather  than a stoker throat . In addition to the chest in value and have a good  maintenance, it also refines the stomach, it has it all.  I also bought at Tiffany Wedding and the petticoat. Regarding bottom, I chose comfort rather than glamor (though  to a string when it was my ass, I do not know if you can call it  glamor) by buying an ivory lace panties match the  corset.
# 4 What Shoes to Wear under Her Wedding Dress?
Bianca: The shoes necklines flange, covered with a cloth slightly lame ecru and customized with Swarovski crystals, the heel was about 5-6cm, with silicone soles on the heel and on the platform, I did absolutely not suffered from foot pain!
Emmanuelle: I am fortunate to live next to Germany, and the Germans are known to be larger and more structured than the French, so I bought my shoes the bottom . I have wide feet, and usually it's pretty hard to fit me. I chose the colors ivory ballerinas go with my dress and flat (I can not stand heels).
Elodie: For shoes, I already have problems to fit me in general. I play 42/43 and I always have to buy internet but I did not want conventional shoes and I needed a heel 3 cm. So I searched specialized sites for big names and I found my happiness, a pair of pearly white sandal with a retro spirit. It just took me to do adjust the strap of the ankle that was too small, but my shoemaker I arranged this without problems! On the wedding day, I could keep them long enough because they are so comfortable!!
One last tip for brides?
Bianca: Be comfortable in your dress. A married dating back ceaselessly her bustier, or is uncomfortable in his dress, you can see it, photographer of speech!
Valerie: On the day, do not take your head and take a maximum. Allow two or three days of pure rest after marriage backlash forces. Do not pack too much for the wedding night, you'll want you collapse and sleep!
Elodie: Do not hesitate to go round the shops to find the dress that suits your body type . Stay open to all advice, and do not be afraid to say what you want.
Thank you to Rachel, Elodie, Emmanuelle, Valerie, Bianca and all those who contributed to this article.
Enjoy this article you? Download a free magazine Curvissime Special Marriage and for further testimonials and pictures of readers, professional tips and beautiful pictures of wedding dresses.
Gallery
plus size beach wedding dresses Naf Dresses
Source: nafdress.com
off the shoulder plus size wedding dresses 2015
Source: www.piniful.com
Top 10 Plus Size Wedding Dresses Australia
Source: sangmaestro.com
Alfred Angelo Plus Size Wedding Dresses
Source: www.earthnowexpo.com
Plus Size Perfection Wedding Dresses — "It's A Love Story …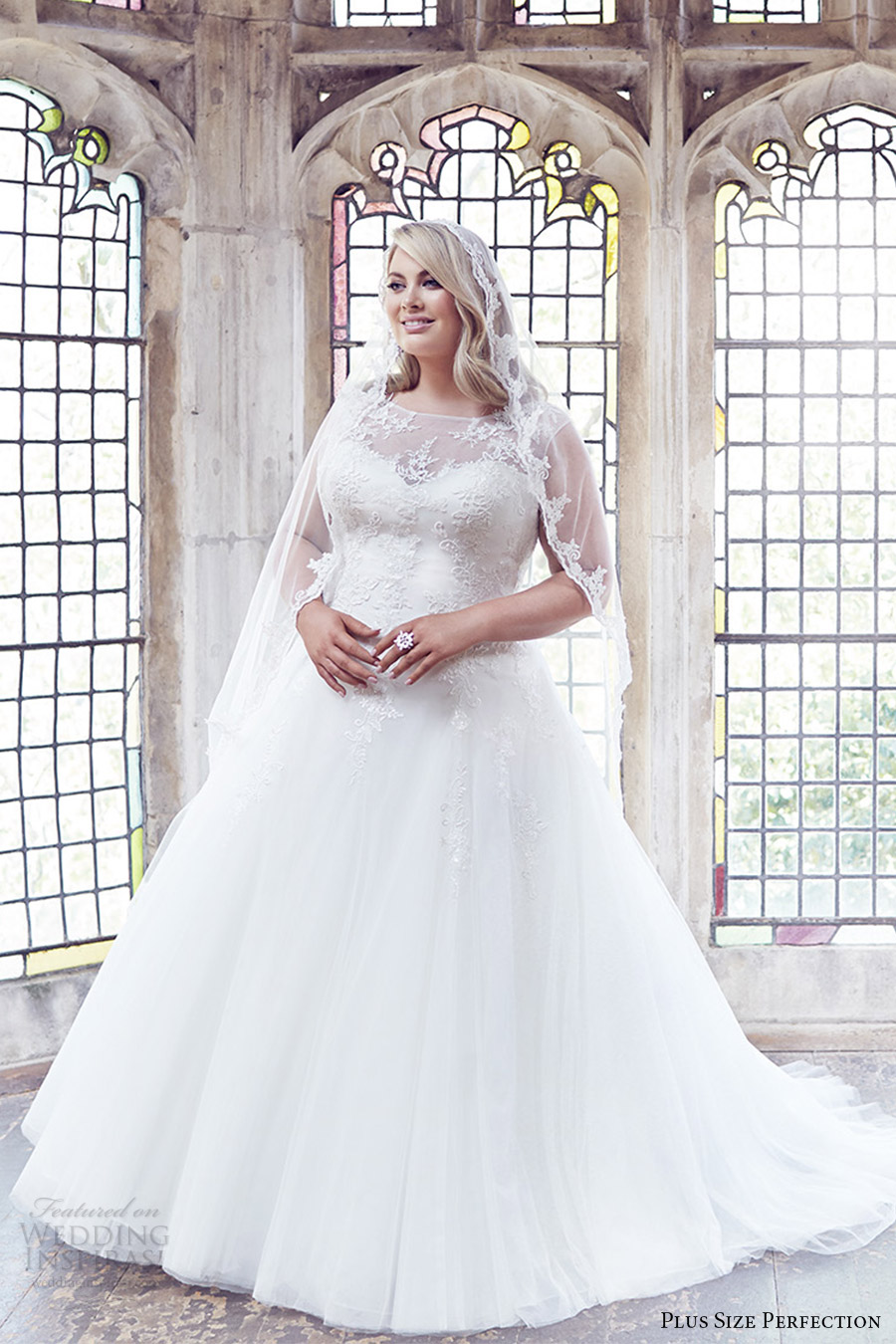 Source: www.weddinginspirasi.com
Ivory Strapless Plus Size Wedding Dress — zoombridal.com …
Source: www.prlog.org
20 Affordable Plus Size Wedding Dresses for Women 2016 …
Source: www.sheideas.com
plus size wedding dress with jacket Naf Dresses
Source: nafdress.com
Plus Size Chiffon Wedding Dresses
Source: imgkid.com
Boho Wedding Dresses
Source: www.essensedesigns.com
David's Bridal Tulle Ball Gown Size 24 Wedding Dress …
Source: www.oncewed.com
Plus Size Wedding Dress with Glamorous Lace
Source: www.essensedesigns.com
TWD075 Cap Sleeve Embroidered A line Sweetheart Elegant …
Source: www.aliexpress.com
Plus Size Lace Wedding Gown
Source: www.kiyonna.com
Cap Sleeve Tulle Ball Gown with Illusion Neckline
Source: www.pinterest.com
Mori Lee Kariana Style 3234 Dress
Source: madamebridal.com
Plus Size Off The Shoulder Wedding Dress
Source: www.biwmagazine.com
Country Wedding Dress Plus Size
Source: www.emasscraft.org
Mori Lee Kosette Style 3235 Dress
Source: madamebridal.com
Ruched Wedding Gown Styles.
Source: www.jaksflowergirldresses.com