For the next 27 days of may, Dior is planning the launch of two products: Diorshow Extase-5 Couleurs Lift
A magical, intense and radiant look
True innovation, Dior incorporates in their eye shadows its first programme lifting, for a radiant look. The new Lift from Dior 5 Couleurs shadows provide a perfect finish and a sublime look in the purest style backstage, thanks to its revolutionary formula of color and treatment.
Used with the mascara Diorshow Extase, now also available in Brown and purple, the lifting of these new eye shadow effect is multiplied to infinity to offer a smooth, dazzling and extremely luminous look according to SOCIETYPICALLY.COM.
1it was stage: 5 COULEURS LIFT
For a younger and more dazzling look.
The palette of shades 5 Couleurs, created in 1987, returns in 2011 with a new benefit: an optical facelift .
His secret? Combine a smoothing action with a genuine gesture of professional makeup.
A unique formula: the first shadows that decongest and smooth look
Shadows: texture powder includes a serum that alisa, revitalizes and produces an effect in lifting at a glance.
The basis of treatment: contains 40 times more assets that the formula of a conventional eye shadow. Fixes and smooths the eyelid.
Make the eyes becomes a true ritual of beauty for the eyes.
Radiant tones to clear and illuminating look.
Inspired by the techniques of make-up artists backstage, ritual 5 Couleurs Lift, is composed of 4 natural with tensor effect tones and a basis of treatment. Applies in 4 steps:
In the center of the palette: the base incorporates a serum "lifting effect"
This cream powder includes a concentrated treatment. Applies with the tip of your fingers on the eyelid for repair, straighten, correct and decongest the look.
Shadows enriched serum
The palette offers two tones: one clear and one darker, whose ultra-fundente texture ensures an incredibly satin finish.
An illuminator
Illuminator powder is applied under the eyebrow or the tear to give a light touch to the look.
An eye liner for eyelids and eyebrows
Its creamy texture allows you to modulate the intensity of the color. The eye liner is applied both flush with eyelashes, and eyebrows (following the tradition of the "New Look"), in order to redraw and structuring the look perfectly.
Four new palettes
The four new 5 Couleurs Lift pallets are declined in bright and natural colours: pink, grey amber and ivory. The colors have been carefully selected by make-up artists backstage to achieve that they adapt to all skin tones.
Your price 56 euros.
532 Lifting Ivory, 842 Lifting Rose, 042 Lifting Grey, 642 Lifting Amber
2nda stage: DIORSHOW EXTASE
Volume XL immediate
The formula of the mask Diorshow Extase power the effect palette 5 Couleurs Liftlifting .
Its high content in assets provides a "bulge volume effect" spectacular, regenerates the eyelashes and gives them more density.
Result: Effect Eyelash tips secured.
In the heart of the formula, 3 active players:
La ceramide SR 38 patented, densifies, alisa, protects and repairs the tabs every day.
Powders metamorphosis, "Swell" and multiply its size to come into contact with eyelashes, providing 50% more volume * instantly.  
Pigment black pearls , its spherical shape creates a true 3D volume.
Your toothbrush presents an exclusive Couturedesign, inspired by Dior dresses cuts.
It contains two types of fibres: elastomer, which comb and separate each lash to give more density to look; and ultra-flexible gold nylon, generously wrapping each tab to provide an excessive volume.
Your price 32 euros.
Tabs masks seem to me a very good formulation, easy application and a beautiful finish. Despite being color masks, offer to look hard enough while Hardening features.
But I must admit to quintets of shadows to bring me deeply in love. I have had opportunity to try two of the tones to be released. Textures are amazing, well pigmented and its neutral tones make them ideal for use both for natural looks and sophisticated looks.
Gallery
Femme Boulevard: Smokey Eyes For The Night
Source: joeychong.com
Christian Dior New Zealand
Source: www.fragrancesandcosmetics.co.nz
Pin by Louisa D on Beauté et maquillage
Source: pinterest.com
Dior Diorshow Iconic Mascara Review – Indian Makeup and …
Source: makeupandbeauty.com
69 best Tips for Women images on Pinterest
Source: www.pinterest.com
Perricone MD Acyl-Glutathione Eye Lid Serum
Source: cafemakeup.com
CARNIVAL ALTER EGO: SANDY FROM GREASE
Source: www.beautydiaries.com.cy
Dior Holiday 2016 Couture Collection & Sets
Source: www.chicprofile.com
Diorshow New Look – Lash-multiplying effect volume & care …
Source: www.dior.com
Make-up: dior, eye makeup
Source: wheretoget.it
5 COULEURS – HIGH FIDELITY COLOURS & EFFECTS EYESHADOW …
Source: www.dior.com
Best eyeshadow? Dior undoubtedly! – amymirandamakeup
Source: amymirandamakeup.wordpress.com
Dior LIFTING AMBER (642) 5 Couleurs Lift Eyeshadow Palette …
Source: blushingnoir.com
Sephora
Source: www.sephora.com
Dior Capture Totale Eye Serum – Makeup – Beauty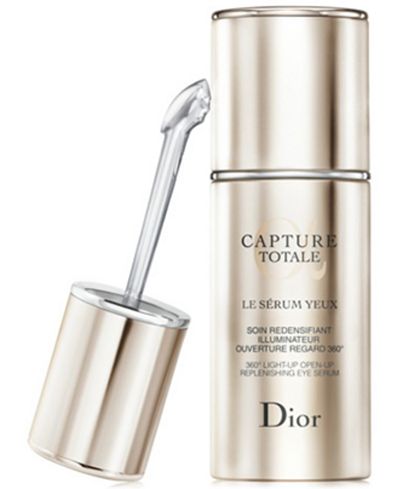 Source: www1.macys.com
Golden Winter Christmas Makeup Dior Collection
Source: luxuryretail.co.uk
Spring/ Summer 2015 Couture Beauty Trends
Source: fashionisers.com
DIOR 5 Couleurs Couture Colours & Effects Eyeshadow Palette
Source: www.escentual.com
Paleta de Sombras bareMinerals Ready Eyeshadow 8 The Star …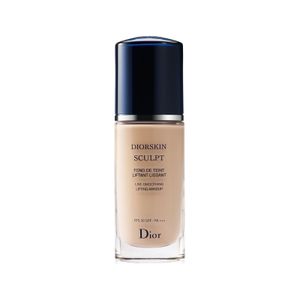 Source: thebeautybox.com.br
MANGA EYES! Peter Philips Brings the Anime out of Every …
Source: bbook.com